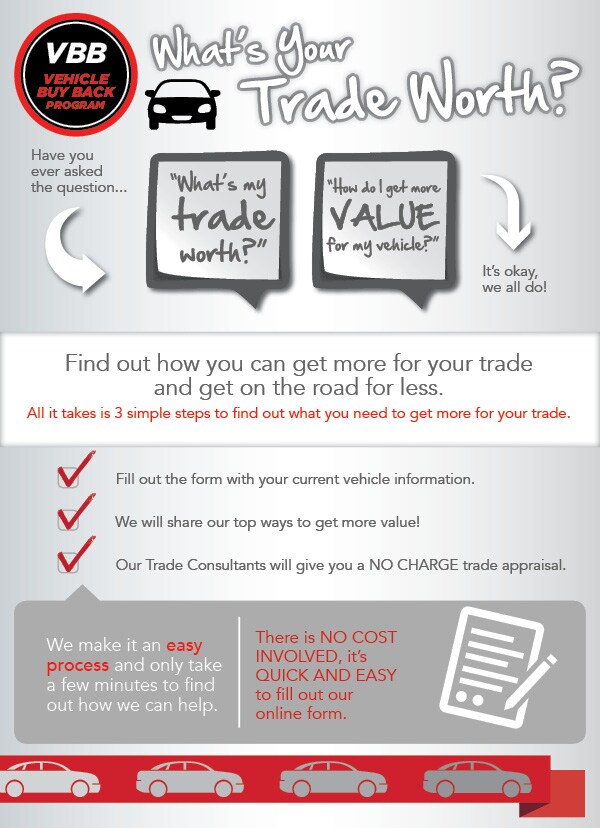 If you are not 100% satisfied with your current car, then it could be very worthwhile to get in touch.
Ready to get into a new or used car but not sure what your car is worth? Let Crosstown Dodge Chrysler Jeep Ram help you out! Our experts are currently looking for quality used vehicles for our in-demand used car inventory. With exchange rates at their current levels, we are able to offer higher than normal trade-in values due to the demand of Canadian Cars.
At this time we are currently offering the following:
FREE - no obligation trade evaluation
FREE - 5 secrets to get more value for your trade
BONUS - $500 towards your next new or used car purchase.
Benefit today!
Higher value for your car trade
Lower your repair bills
Lower your payments
3 Simple Steps:
Send us the details of your trade
Give us a way to contact you
Tell us any idea of what your next vehicle might be
Don't miss out on this great opportunity to get top dollar for your trade. SIGN UP TODAY! Take 30 seconds to fill out our form, and we will be in contact with you about your trade value. It's that easy! The hardest part will be deciding on what car you want next! We have a large inventory of new and used vehicles available to choose from; stop by to shop today!