Understanding Your Vehicle's Warranty to get the Most Out of Warranty Perks
Understanding Your Vehicle's Warranty to get the Most Out of Warranty Perks
Posted on April 18, 2019


Your new vehicle will run out of warranty. Whether you bought the extended warranty or not, eventually that security cushion will be no more and you're left to figure out what to do next.
Nothing can be more frustrating than your vehicle not working as it should. Your factory warranty is designed to cover the cost of costly repairs when things fail due to defect—not from wear and tear. With or without an extended service contract, your coverage has a time limit.
For most manufacturers, the basic limited warranty expires either when you hit 60,000km OR it's been 36 months since the original purchase date, whichever comes first. Powertrain Warranties extends coverage on the engine & drivetrain components until 100,000km OR 60 months since the original purchase date of your vehicle, again—whichever comes first. That means, that if you've only had your vehicle for 24 months but have driven 61,000km, your limited warranty has expired.
How do you prepare yourself and your vehicle for when that factory warranty expires and repairs are being fixed on your dime? Keep reading to find out!
Find out Exactly When Your Warranty Expires
Whether or not you purchased an extended service contract, the best place to look is your original purchase paperwork. If you're unable to find the information or you purchased your vehicle pre-owned, please give our team a call at 780-488-4881 and we'll be glad to help you out! We can look up your VIN to identify your vehicle's details and provide you with insights.
Make Sure You're Up-to-Date on Preventative Maintenance
Make sure your vehicle is on schedule using our maintenance guide. All you need is your vehicle's VIN and current kilometres and we'll provide you with the right maintenance schedule for your vehicle.
By following a regular maintenance schedule as suggested by the manufacturer, you can keep your car healthy and minimize the risk of having small problems grow into large and expensive issues. It's been reported that for every $1 you spend on car maintenance, you save up to $8 in repair costs. Those are some big savings!
Take Note of Intermittent Vehicle Performance Issues for Getting the Most out of Warranty
You drive your vehicle more than anyone, and that means you'll likely notice odd behaviour that might not show up when a technician is working on your vehicle. Take note of these observations and share them with your service advisor.
If we can communicate these concerns to the technicians, they are more likely to be able to diagnose and repair them while they are covered by your warranty. The earlier you find any quirks, the more chance of having them fixed while covered by your warranty!
If we are unable to fix the concern right away, please ask your advisor about our Goodwill Policy!
Know What is and isn't Covered by the Manufacturer Warranty
Few things can throw off your day than getting a bill for something that you thought would be covered by the warranty. Wear and tear items such as brakes, tires, and windshield damage are not covered by your manufacturer's warranty and issues caused by environmental events will not be covered by standard factory warranty. Inclusions and limitations can be found in your vehicle's owner's manual. Most people keep a hard copy in the glovebox, but they can also be found online here!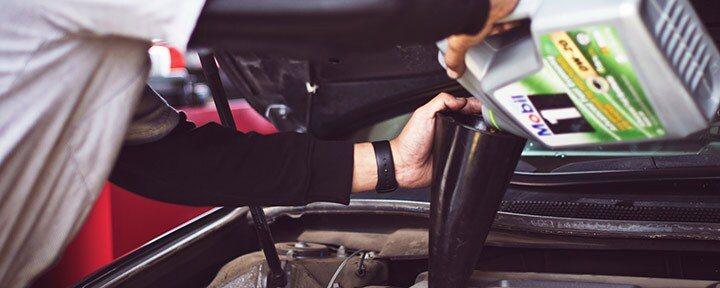 Schedule a Peace of Mind Inspection
Once the warranty expires, even the smallest repair could be quite costly to fix. An inspection performed by a certified technician will help to address common issues while the repair cost is still covered by the manufacturer. Our Peace of Mind Inspection includes the check of the cooling system, all fluid levels, electronic battery test, front and rear brake systems, exhaust system, and suspension system, manufacturers check, and a written report of findings. Book your appointment and get ahead of the game!
Pro Warranty Tips for Crosstown Clients:
Check our service specials for the Peace of Mind Maintenance Service promotion! Only available for a limited time during a few months of the year, this offer includes an oil change, tire rotation and washer fluid top-up in addition to the inspection!

Take advantage of Maintenance Mondays at Crosstown! Get either 15% off or 5X AIR MILES® Reward Miles on maintenance and parts spend (pre-tax).
Have more questions and would like to speak to a member of our service team? Give us a call—we're here and happy to help!