Prepare your car for winter, book your
Service Appointment
now.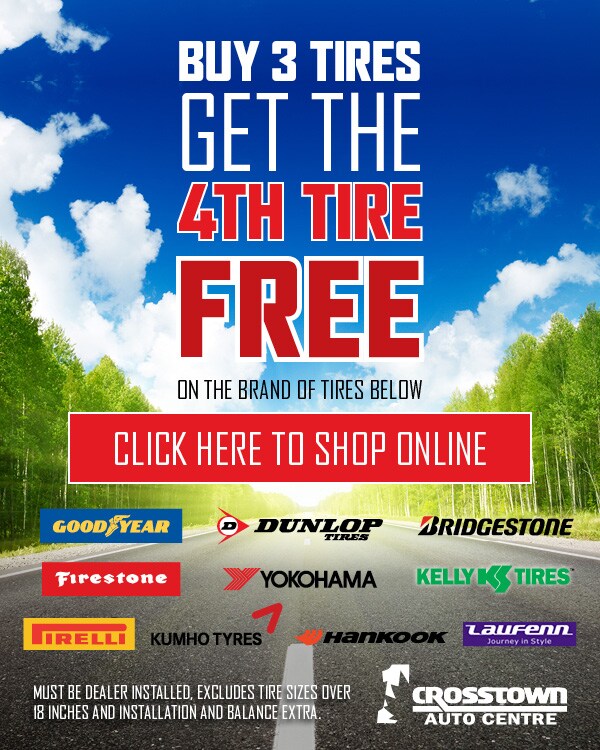 Worn tires can cause a reduction in your ability to stop as quickly as you need to. Even a half worn tire tread can increase your stopping distance by several car lengths. The Crosstown mechanics can help check your tires, install them, service them and get new ones if necessary.

Tire maintenance
Tire pressure: A few minutes a month is all it takes to keep your tires inflated to the correct pressure.

Wheel alignment: Alignment issues can cause tires to wear unevenly.

Tire rotation: Most automakers recommend tire rotation to help a set of tires wear at the same rate.

Tire tread inspection: a tread depth gauge Used by auto professionals gives you a precise measurement.

Winter tires

Vehicles with rear-wheel drive especially need snow tires, because they lose traction easier in bad winter weather. Even 4x4, all-wheel, and 4-wheel drive vehicles can benefit greatly from snow tire technology. Snow tires are also recommended for transport vehicles or vehicles used for work. This includes vans, SUVs, crossovers, and light and heavy trucks that are used for daily driving or commercial purposes. Snow tires help decrease the chance of an accident or getting stuck in heavy snow. You'll be able to keep you're vehicle running, which means you'll be able to keep your business running.