How A Car Engine Works
Posted on August 31, 2015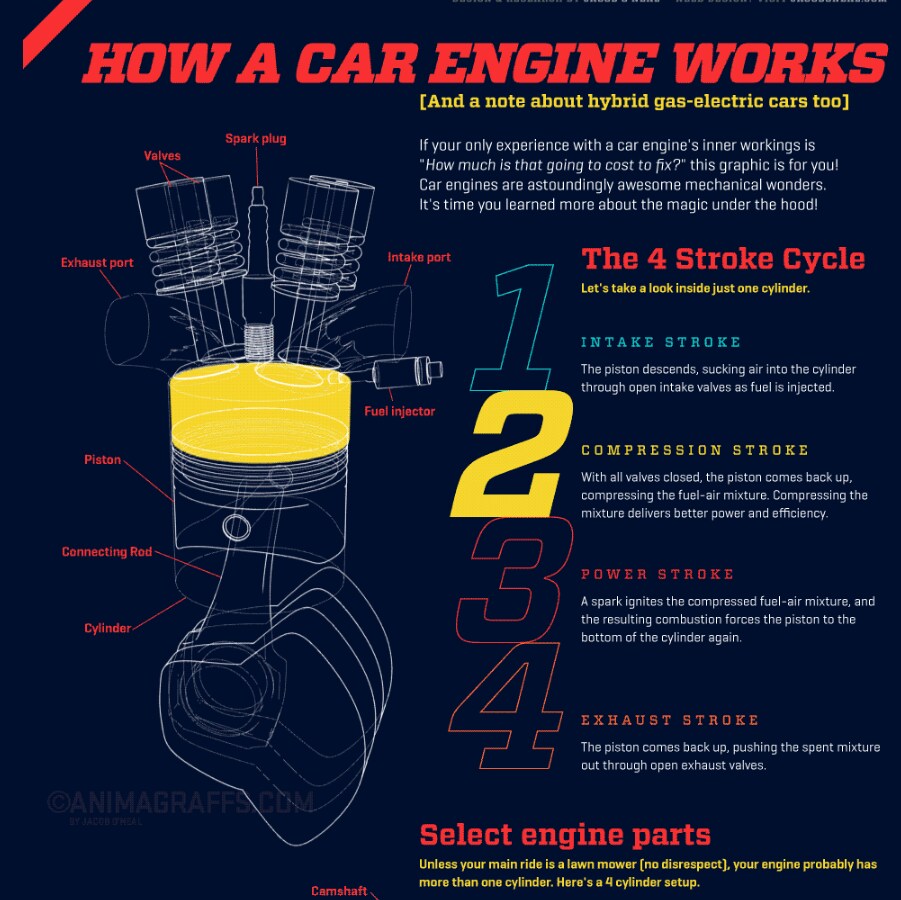 Everyone of us who owns a car owns an
engine. We know the ins and outs of how to keep our car running smootly,
but not many of us know the ins and outs of our engine. The engine is
the muscle behind your muscle car and knowing exactly how it works can
help you better understand your car and potentially diagnose future
issues.
We came across this inspiring infographic that shows you
exactly how an engine keeps your car moving. From the cylinders to the
timing belts this animated infographic helps you understand your cars
engine. Check it out!