Edmonton Off the Beaten Path
Edmonton Off the Beaten Path
Posted on December 29, 2016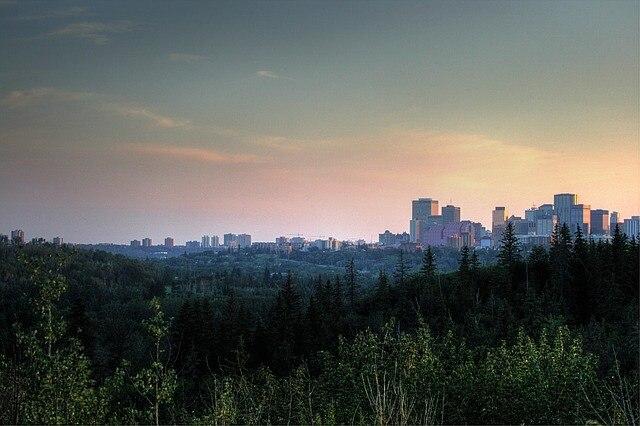 Whether you're a local or simply passing through, you can find something new
and exciting to explore in Edmonton. Here are just four activities and
destinations worth considering.
Segway Guided
Tours
For some outdoor fun, how about taking a Segway ride around Edmonton? River Valley Adventure Co. offers 30-, 60-, and 90-minute
guided tours for both beginners and advanced riders. Beginners will get some
in-depth instruction from certified Segway trainers and have the chance to earn
their very own operating license, which allows them to skip the training
session on their next visit. Gift certificates are also available, and you can
even enjoy a special birthday treat with a complimentary ride.
Exploring the Edmonton River Valley via a guided tour is a relatively new
concept for Canada, which makes it even more appealing to visitors. And with
tours running daily, all year-round, you'll always have something fun to do.
High Level Bridge
Streetcar
For a stunning view of the North Saskatchewan River, a ride over the High
Level Bridge can give you just that. What's more, you'll set sail aboard the
Edmonton High Level Bridge Streetcar, which was restored to its original 1912
condition and offers one of the highest streetcar crossings in the world. It's
operated by the Edmonton Radial Railway Society and travels on a seasonal
schedule between May and October. With boarding at two different terminals,
you'll venture around the city, stopping at various points of interest along
the way.
Round-trip packages are available for this attraction, and ticket prices and route schedules can be found on the
official website. With so much to look at, sightseers won't want to miss out on
this truly unique experience.
Linetech Ziplining
The West Edmonton Mall is not only the largest shopping center in North
America, it is also home to the largest permanent indoor ziplining facility in
the world. Operated by Linetech Ziplines, this attraction sits 18 meters above
the mall's World Waterpark and has a length of 138 meters. Using a four-line
system, riders will take off at a speed of up to 40 kilometers per hour before
reaching a landing deck on the northeast section of the park.
You can try your hand at ziplining between 10 a.m. to 9 p.m. Monday through
Saturday and from 11 a.m. to 6 p.m. on Sundays. Admission is $15 for World
Waterpark customers and $20 for general mall guests, with $10 for re-rides.
City Market
Downtown
This farmers' market offers visitors a wide selection of farm-fresh produce,
regional cuisine, handcrafted jewelry, local art, live entertainment, and more.
Started in 1903, this event has continued to boost the appeal of downtown
Edmonton and draw in crowds of locals and tourists alike. National Geographic
Traveler even named it Best Farmers' Market in 2013.
City Market Downtown is located at 104th Street from May to Thanksgiving and
at City Hall from October to May. So, if you want to shop for goods, support
market vendors, and interact with locals, this event has just what you're
looking for.
With so much to see and do in Edmonton, where will you go first?