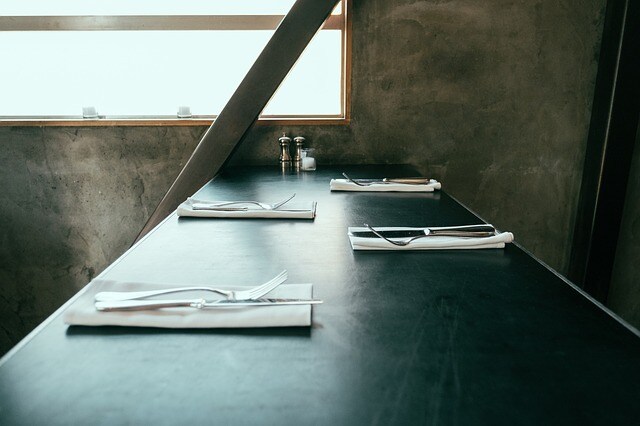 Edmonton may look isolated on a map of Canada, but the capital of Alberta is a thriving city with plenty going on in terms of industry, culture, and taste. Restaurants of every kind make their home in Edmonton, including ones that take their cue from European fine dining and New Canadian styles. Try one of these restaurants that bring something completely new to the table.
RGE RD
RGE RD is a curious name for a curious restaurant, but you'll understand what there is to love here once you order your first meal. RGE RD is just off 107 Avenue on 123 Street, and it makes a point of taking inspiration (and ingredients) for its menu options from the mountains, lakes, and plains of Western Canada. As such, its menu is always changing with the seasons, but you can find options like the chef's choice of meats and "questionable bits," which are inspired menu items that use the leftover pieces of an animal.
The Marc
For a more classic, French menu, you can visit The Marc at the corner of 100 Avenue and 106 Street. It's a bistro-style restaurant, complete with a patio, and it's open for both lunch and dinner. For lunch, it offers light fare like omelettes, seafood crepes, and prosciutto, or you can get one of the restaurant's famous steaks. For dinner, it offers several courses, including French favorites like escargot and foie gras. If you're a vegetarian, the establishment also serves salads and a vegetable main course that the chef comes up with every day.
Corso 32
Corso 32 rounds out the usual list of fine dining establishments with Italian-style cooking. Corso 32 sits right on Jasper Avenue, just a few blocks from the river, and while the cooking style is Italian, the restaurant makes a point of sourcing as much local produce as it can. It also creates all pasta on-site and by hand. In fact, you can order a pasta-tasting menu so the whole table can enjoy the different kinds of pasta the chefs of Corso 32 create.
Sabor
Sabor combines a fine seafood list with meals that have both Spanish and Portuguese influences. The restaurant is right across the street from the Edmonton City Centre on 103 Street, so it's easy to spot. The full menu includes options for lunch and dinner, and it includes tasty dishes like paninis, tapas, cured meats, and seafood options with fish from around the world. You can also get Italian-style pasta, but for the full experience, get the family-style meal with three courses designed by the chef.
The food at fine-dining places gets expensive, but it's an opportunity to open yourself to all kinds of new tastes and new combinations. You're paying for the personal attention and creations of a top-tier chef, and the quiet, high-class atmosphere is really just a side dish. So if you want to try something unique, bring a date somewhere fancy, or celebrate a big occasion, you won't have any trouble finding a nice place in Edmonton and also make sure to drive your new Jeep or Dodge recently purchased at Crosstown Chrysler Jeep Dodge to the restaurant of your choice.